Apparently, Artie Lange is planning with great conviction to make a comeback into the airwaves. He abruptly left "The Howard Stern Show" last year due to alleged problems with alcohol.
It sounds like Artie Lange has put the bottle down and is ready to be a source of entertainment once again, being a gifted comedian that he surely is.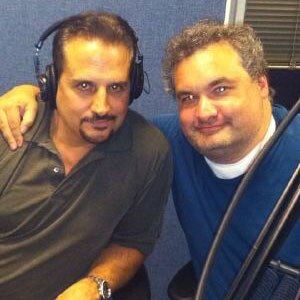 Rumors are that Artie Lange and and his pal, comedian Nick DiPaolo have huge plans for a talk show. Supposedly, people behind "The Dan Patrick Show" are setting up this deal up in collaboration. If indeed, the deal comes through, Artie Lange's & Nick DiPaolo will be nationally cast on DirecTV and Fox Sports Radio.
It's not a done deal yet, but it certainly sounds promising and it would probably turn out to be a really successful and funny show. Both sides are looking forward to sealing the deal by September!
Good Luck Artie Lange!